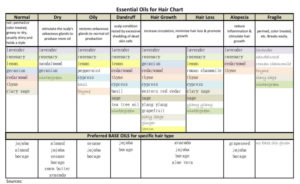 When it comes to studying which essential oils are best for hair, it can get confusing.    What's your hair type?  What is your problem to solve? What base oil is best, or can you use ____?  Different oils are good for different things, and some seem to be good for everything. I like to work smarter, not harder whenever I can.  I'm also a visual person, and like  lists and charts to keep it simple.   So I created this Essential Oils for Hair Chart from several sources to make it easy to remember which oils are good 'hair' oils. I've been using it for a few weeks now, and thought you might like it too.  It works great as a shopping and mixing resource. 'Click' on the chart  below to download it. Here is a larger view if you just want to read it from the post.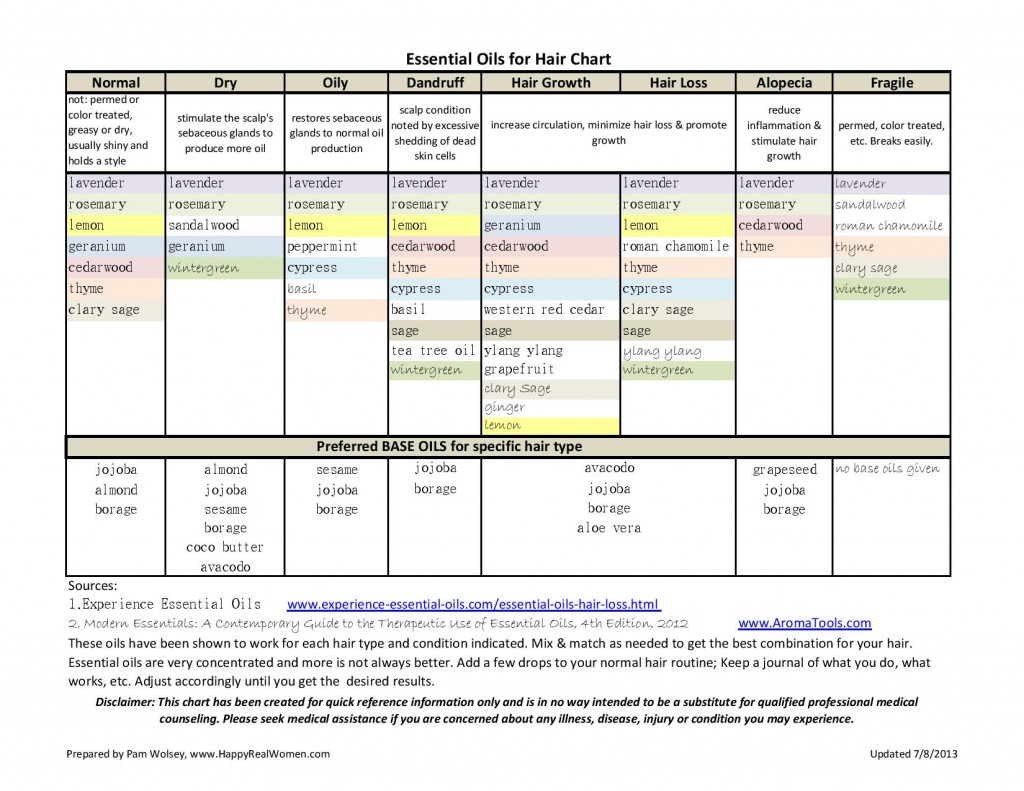 Check back, periodically, because I'm sure to update it as I learn more.  And please, feel free to give me suggestions! Pam
Disclaimer:  When researching, there are 'standard' essential oils that are widely known for hair – like rosemary, lavender and lemon.  Then others that may not be so well known.   On this chart you will find two different fonts to acknowledge the source. Most of the oils listed are not exclusive to the source font.
Pam is an experienced, professional, freelance B2B copywriter, consultant and trainer.  She blends her love of studying God's Word and interests in natural beauty, health and home alternatives and communication skills to bring you resources to improve your everyday life. You can also find her at
Follow Us