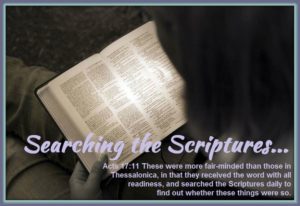 Thank you for sharing your time with me.   Here you will find resources for women living a Christian life, including bible studies, essential oil and herbal tips and recipes for natural beauty, health and home uses.
We are all real women with families, kids, grand kids (maybe!), work, and a whole host of other challenges, living in a chaotic world that is trying to distract us from living Godly lives.
About Happy Real Women
God has given each of us a natural beauty that the world tries to discount.  We've all heard that negative message that we aren't good enough…if only we would _____________ (something) we would be beautiful.  Well, we don't have to resort to plastic surgery, hair extensions, fake tans, fake eyelashes, fake nails,  and anything else you might want to add, to be beautiful.
God loves variety and we are all unique in our beauty and we need to embrace that…after all, the world would be a pretty boring place if we were all cardboard cutouts of each other.
However, that doesn't mean we can't take care of ourselves and be beautiful. There is a godly beauty that we should strive for, we just need to keep beauty in perspective.
Another part of this website is a walk through my own notes as I have studied the bible. My pastor many years ago taught us to not blindly take anyone's word for what scripture said, but to look it up ourselves – no matter who it was.
Scripture also speaks of this:
Acts 17:11   These were more fair-minded than those in Thessalonica, in that they received the word
with all readiness, and searched the Scriptures daily to find out whether these things were so.
Deep study takes practice, but with diligence, anyone can do it. As I learned to dig deeper into the Word of God, my understanding and application began to grow.
A word of advice: Please, always pray before you start your study and press in to receive what God has for you each day. So many distractions come up to steal your time when you sit down to study. Believe me, I struggle with this too!
That is what I hope to share with you here at Happy Real Women.  Thank you for journeying with me.