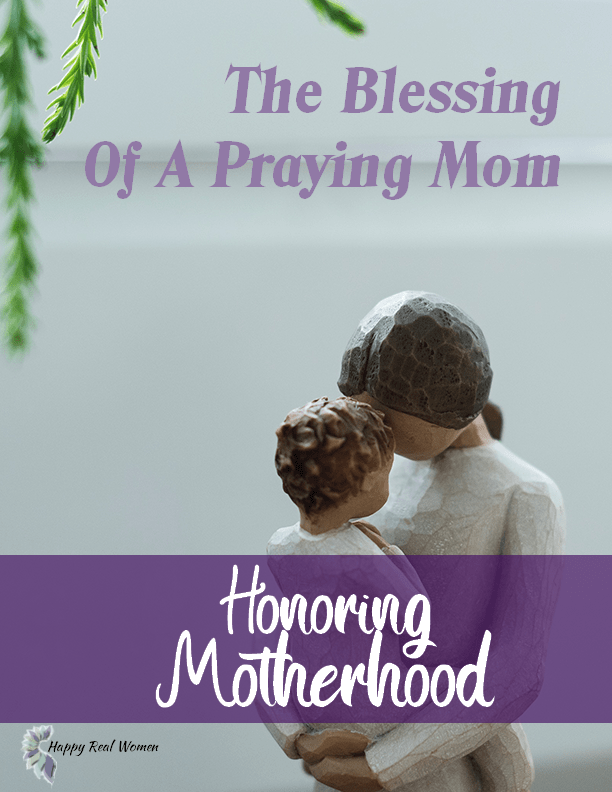 The Blessing of a Praying Mom
---
Just a note:  I absolutely acknowledge that going through and recovering from the Covid-19 virus is a challenging time for all of us.   I have some thoughts to share in the coming weeks. But this devotional email series has been in the works for over a month, so I am pressing on to try something new and work through the steps to pull it off.  Please join me as we look at scripture and how it can be applied in our lives today in this Honoring Motherhood 30 day devotional.  This is one day of the Honoring Motherhood Devotional.  Enjoy! And I hope you sign up.  — Pam
---
"I thank my God for every reminder of you. In every prayer of mine for you all, I have always made requests with joy…"  Philippians 1:3-4, MEV
---
Tessa didn't know much about her mother-in-law, Deanna. By the time Tessa met her husband, the older woman was suffering from severe dementia. Deanna didn't recognize her son or other family members.
Still, Tessa felt a bond with the woman that she couldn't shake. When Deanna was too fragile to live on her own, Tessa welcomed her into the home she shared with her husband. She paid the woman's bills, drove her to her doctor's appointments, and tenderly cared for her.
When Deanna passed away after several years of living with her son and daughter-in-law, Tessa cried. She grieved as if it had been her own mother she'd lost.
As Tessa was helping her husband go through his mother's things, she discovered a box of journals. They were Deanna's prayer journals, where she'd recorded decades of prayers, hopes, and dreams.
She found entry after entry where Deanna prayed for her son's future wife. She prayed for her health, her career, her relationships, and her spiritual walk. Again and again, the older woman had been faithful to pray over Tessa's life, thanking God for a woman she hadn't even met.
God, thank You for the gift of  praying mothers! Show me how to be a prayer warrior for those around me. In Jesus' name, Amen.
Did you like this Blessing of a Praying Mom devotional?  Click the image below or follow this link, to learn more and sign up.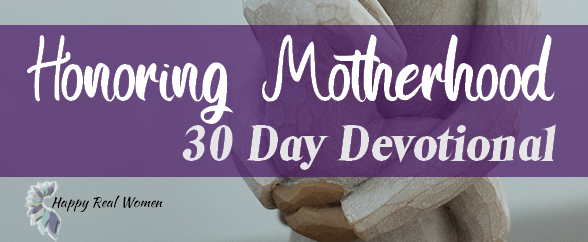 Pam is an experienced, professional, freelance B2B copywriter, consultant and trainer.  She blends her love of studying God's Word and interests in natural beauty, health and home alternatives and communication skills to bring you resources to improve your everyday life. You can also find her at
Follow Us