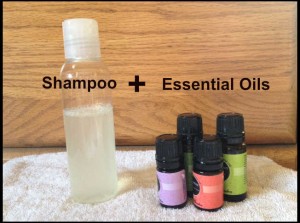 In a previous post, we talked about the basics of beautiful hair. If you missed it, you can read it here, but hair loss, growth and damage basically boil down to three things:
Genetics
Diet, and the nutrients your diet provides
Environmental factors – overworked, over processed and other chemical or handling factors that are counter to obtaining beautiful hair
Genetics we don't have a lot of control over, but diet and environment we do.  Perming, color treating, harsh hairstyles, sun over-exposure are some examples.  More subtle (or perhaps, seemingly subtle) environmental factors include the chemicals in shampoo and styling products.  We talked a bit about starting with a good shampoo base, and briefly discussed some natural shampoo alternatives that are popular.
Now you may be wondering what you can do to get your hair back to its naturally healthy best. Or maybe you hair is pretty healthy already and you are just looking to maintain what you have.  That was part of my motivation.
I'm a bit of a health nut anyway (I guess you can't work in Public Health for 25 years and not have SOME of it rub off on you!), am conscious of how our health changes as we age, nutrition, fitness, muscle tone…blah, blah, blah.  And then watching my gray patch grow is sort of a daily reminder as well. 
Here is how to use essential oils for specific hair types. Customizing your shampoo is one step that you can take advantage of.
 What Essential Oils Are Good for Specific Hair Types?
When I began reading and studying about the therapeutic benefits of essential oils, I started looking at how to apply them to various situations, one being how to have naturally healthy hair.
Practically everyone knows that rosemary essential oil is good for hair, but did you know there are at least 18 other essential oils that are good for various hair types and concerns?   I listed them in a chart which you can find here .
That is a lot of oils!
Maybe you're looking at that chart like I was, and wondering what each of these essential oils actually does for hair. Hmm, sounds like a great future article to post!  I'm working on that, but it's taking longer than I expected because of the complexity of essential oils!  Keep checking back.
Shampoo + Essential Oils
If you notice from the chart, there are a few that are universally beneficial to all hair types and conditions. That is a good place to start if this all seems overwhelming to you.
Also, only try 1 or 2 essential oils at first, and use them for a few weeks before you expect to see results. Naturally, results will vary.
Here are a couple of ways to add essential oils to your shampoo:
To a palm-full of shampoo add 3-5 drops. The strength will vary depending on the amount of shampoo you pour into your palm; for a teaspoon-size this would be a strength of about 4%.
 To a bottle of shampoo. Again, strength will depend on your bottle size. Here are some concentrations:
4 oz + 30 drops = 1.15 %
6 oz + 39 drops = 1%
8 oz + 52 drops = 1%
4 Things to Consider
Only you can make the decision on how much essential oil to use in your shampoo.  I have read over and over that 'more isn't always better' when it comes to using essential oils.  I'm sure this is because essential oils work at the cellular level, and cells can only do so much at one time –my very simplified explanation, so please forgive me if you were hoping for a more detailed answer.
Bottom line: using a smaller amount, and using it more often is actually preferred.
Your hair condition will probably determine your shampoo/essential oil ratio.
A smaller bottle means you use your shampoo up faster – and that gives you the opportunity to try a different combination of oils.
If you use essential oils in other steps of your hair care routine, you can use a more dilute mixture in your shampoo because your hair is getting the benefits through the other treatments.
What do I do?  I've managed to incorporated all of these into my hair care routine.  I started using Dr. Bronner's and water with an apple cider vinegar rinse about a year before I started adding essential oils, so my hair was pretty healthy.  I use a 4 oz bottle and mix a 1% ratio of essential oils to shampoo.
That's pretty low (a human toddler strength).  That lasts me about 2 weeks, but I also get to change up my essential oils each time if I want.  And, I have figured out how to incorporate essential oils into my other hair care steps.  I'll share more of that in upcoming posts.
Do you have any other ideas or suggestions that you'd like to share?
Pam is an experienced, professional, freelance B2B copywriter, consultant and trainer.  She blends her love of studying God's Word and interests in natural beauty, health and home alternatives and communication skills to bring you resources to improve your everyday life. You can also find her at
Follow Us