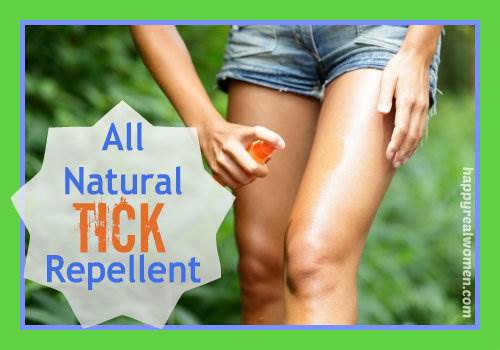 The post I made a while back on All Natural Bug Repellent was quite popular, so I thought you might like this one.
Whenever you spend time outdoors in tall grasses and woody areas,you run the risk of encountering ticks. Not only are they nasty little buggars, the also cause diseases like Lyme disease, Rocky Mountain Spotted Fever and others. Keeping them away is always better. And if you can do that without undesirable chemicals. all the better!
This post is not to tell you about ticks, their habitat and lifecycle, how to avoid them, how to remove them, symptom of tickborne illnesses or other important topics. If you want more information, please seek that out on the internet. A great place to start is here.
This is an all natural tick repellent recipe adapted from Kristen Leigh Bell, author of Holistic Aromatherapy for Animals. I did some math and have included two strengths: dogs (and toddlers by extension), and adults.
Kristen's goal is always to use the gentlest essential oils possible, in the smallest dilutions needed while still being effective. She has found that for dogs, the appropriate strength is the same as for a human toddler (one-fourth the human strength).
Although her book is for animals, based on these described factors, I am suggesting this recipe is also suitable for toddlers. By multiplying the recipe x4 you would get an appropriate adult strength. Please, do your homework and decide for your family accordingly.
Important Notes:
Ticks are not killed by essential oils, but are repelled by the oil's scent. While there are other essential oils with insecticidal properties, Kristen uses these oils for their gentleness and the fact that ticks don't like these scents.
When purchasing essential oils (especially when you are looking for a specific oil characteristics- in this case gentleness for dogs and tick repelling scents) make sure to watch for the essential oils genus and species name, and do not purchase from the common name only. The reason being that there are multiple species within the genus family, each with their own properties. You will see that with Myrrh, Opoponax and Bay in this recipe.
Remember, these oils were selected for their gentleness and effectiveness against ticks. Different species can have very different characteristics. Substitutions will probably give you different results.
Opoponax (also known as Sweet Myrrh) is not easy to source, but is described as key to this recipe's effective tick repellent properties. I have included a link for you below for a purchase source.
Bay Leaf (also known as Bay Rum) is mildly toxic unless properly diluted so be sure you do not add more. It has a spicy scent that is not liked by ticks. This is also not easy to source, but not nearly as difficult as Opoponax. I have also included a purchase source link below.
The Oils Used:
Geranium – Pelargonium gravolens
Rosewood – Aniba roseadora
Lavender – Lavender angustifolia
Myrrh – Commiphora myrrha
Opoponax (also known as Sweet Myrrh) – Commiphora erythraea
Bay leaf (also known as Bay Rum) – Pimenta racemosa
The Recipe:
Each recipe makes 8 oz. The adult dose was multiplied x4 from the dog/toddler recipe.
For each recipe:
1. Fill a spray bottle about half way – 4 oz apple cider vinegar (or water if you prefer that instead, like my DH)
2. Add the oils — see the table below.
3. Fill to top with 4 oz witch hazel, grain alcohol or vodka.
All Natural Tick Repellent – Essential Oils and Quantity Needed
| | |
| --- | --- |
| For Dogs (and by extension Toddlers) | For Adults |
| 2 drops Geranium (Pelargonium gravolens) | 8 drops Geranium (Pelargonium gravolens) |
| 2 drops Rosewood (Aniba roseadora) | 8 drops Rosewood (Aniba roseadora) |
| 3 drops Lavender (Lavender angustifolia) | 12 drops Lavender (Lavender angustifolia) |
| 2 drops Myrrh (Commiphora myrrha) | 8 drops Myrrh (Commiphora myrrha) |
| 2 drops Opoponax (aka Sweet Myrrh) (Commiphora erythraea) | 8 drops Opoponax (aka Sweet Myrrh) (Commiphora erythraea) |
| 1 drop Bay leaf (aka Bay Rum) (Pimenta racemosa) | 4 drops Bay leaf (aka Bay Rum) (Pimenta racemosa) |
For better preservation of the essential oil's effectiveness (they degrade when exposed to sunlight), purchase a small amber colored glass bottle from your local health food store (I have seen them in 1oz up to 4 oz sizes). The smaller bottle is perfect for on-the-go trips. Store the remainder in the refrigerator to refill from.
Make sure to label both bottles!! I don't know why but I always think I'll remember what's in them.
I like the book this recipe came from, and have gotten several good dog recipes that are effective and easy to make.
But, I have not made this recipe yet.
Have you made this??
How did it work? I'd love to hear from you!


Pam is an experienced, professional, freelance B2B copywriter, consultant and trainer.  She blends her love of studying God's Word and interests in natural beauty, health and home alternatives and communication skills to bring you resources to improve your everyday life. You can also find her at
Follow Us