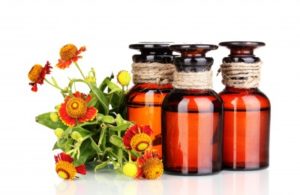 Essential oils and natural ingredients can be used to replace common everyday products: medicine chest, beauty, cleaning products and more.
Living with less chemicals in our lives is a good thing. Besides being better for you and your family, it's also cheaper.   I like to think about it as making smarter uses of your resources  more than being 'frugal', although it certainly is cheaper.
Don't worry if you are new to this idea…some of it is as simple as combining natural household ingredients you already have on hand to replace another cleaning product.   Some things are definitely easier to work into already busy lives.
Learn how it works, start where you can, and add more as you are comfortable.
That is being a Proverbs 31 woman!
Pam is an experienced, professional, freelance B2B copywriter, consultant and trainer.  She blends her love of studying God's Word and interests in natural beauty, health and home alternatives and communication skills to bring you resources to improve your everyday life. You can also find her at
Share This!



Follow Us